Ordering
It's as easy as…
1
Submit your quote request through our easy to use online quoting form
2
Our team get busy and send your design mockup for approval
3
We send you a final production sample for you to approve
Your badge order will be delivered within 7-10 days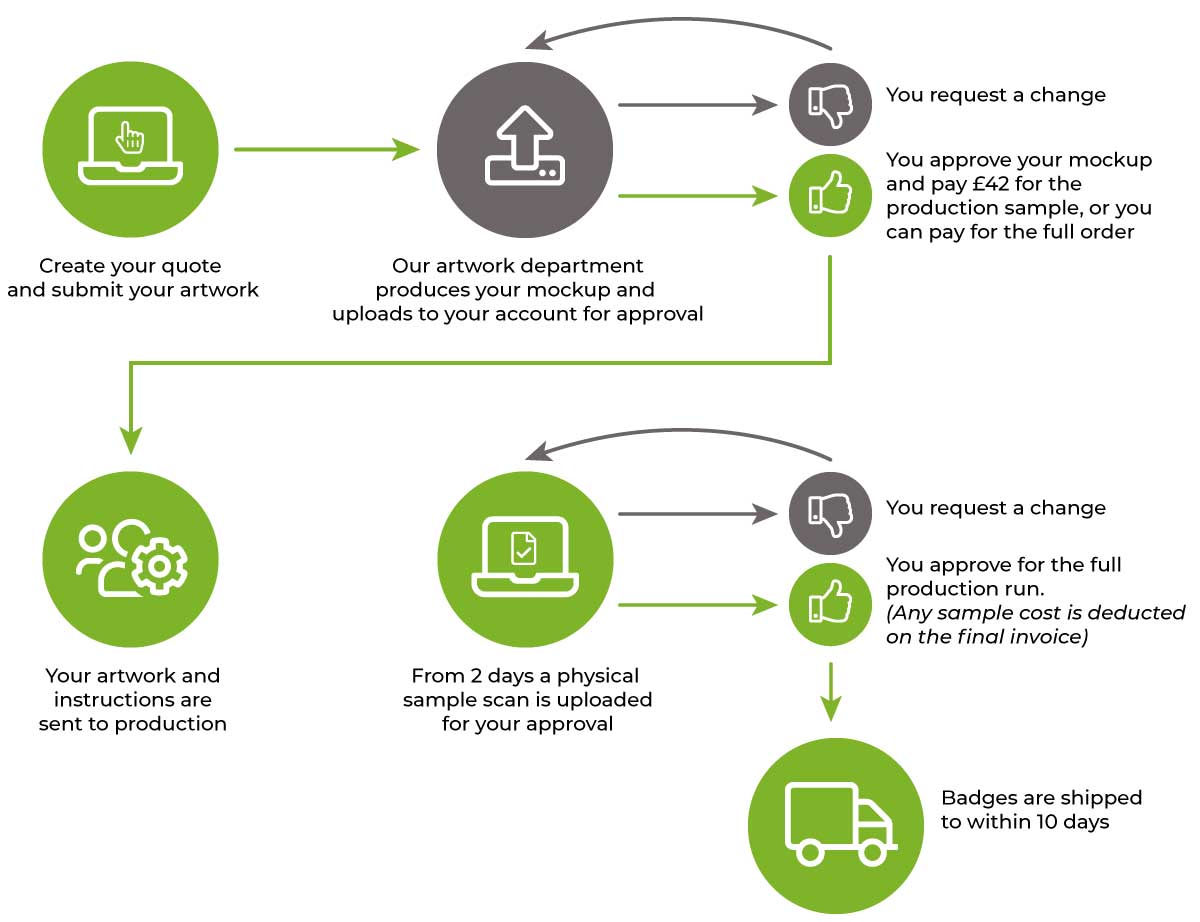 What happens after you request a quote?
How to approve a production scan?
How to request amendments?
Badge Application Guide
There are 4 ways of attaching badges to garments
Iron On
Badges ordered with a heat seal backing can be ironed on to most garments.
Manual Stitching
Badges can also be stitched with a home sewing machine on any garment.
Commercial Heat Press
You can also use a commercial heat press for higher quantities.
Embroidery Machine Applique
Most premier league football shirts are appliquéd commercial embroidery machines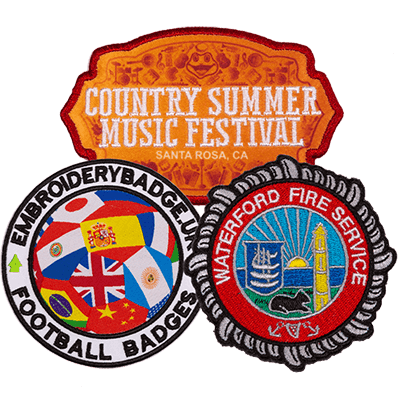 10 – 14 Days
Woven Badges
Woven Labels
Woven Epaulettes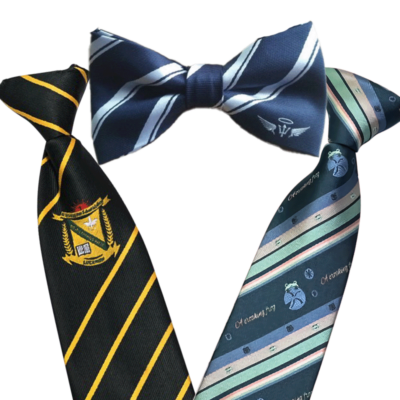 21-45
Long Ties
Clip Ties
Self-Tied Bowties
Half Ties
Pre-Tied Bowties
7 – 10 Days
Embroidered Badges
Chenille Badges
3D Puff Badges
Sublimation Badges
Subli-Stitch Badges
Special Stitch Badges
Embroidered Epaulettes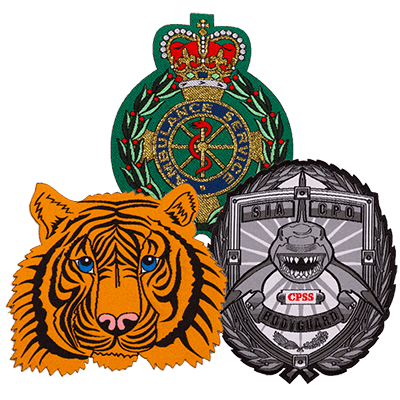 14 – 21 Days
Metaprint Badges
TPU Badges
PVC Badges
Leather Badges
Silicone Badges
Raised Silicone Transfers
DTF Transfers
Stitch Effect Transfers