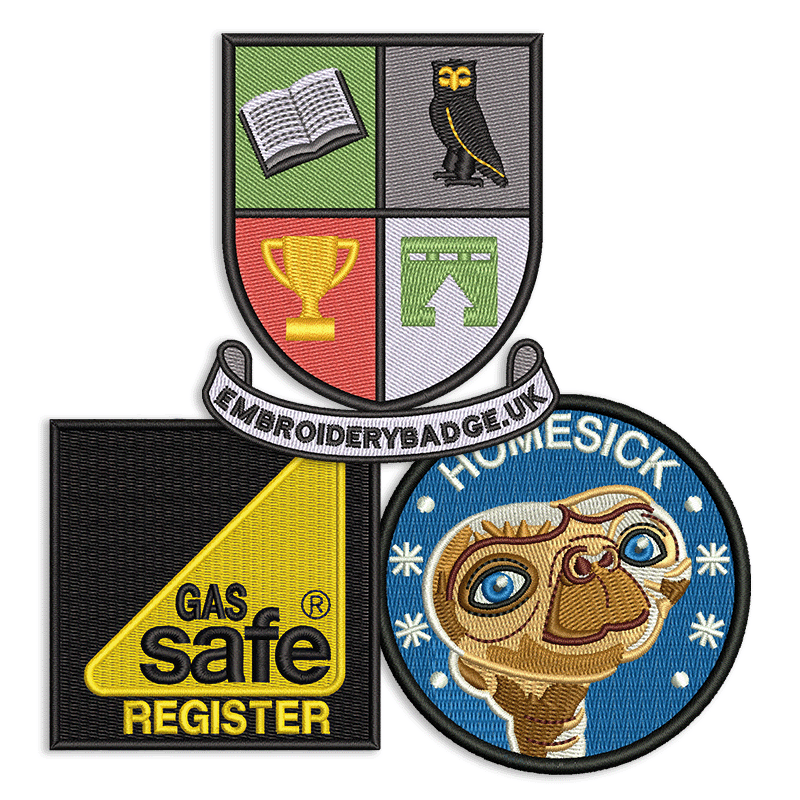 Stitch Effect transfers mimic the look of embroidered stitches on a flat print with a softer feel than vinyl. We supply these on PET film for you. By laying the print on your product, You can heat press them onto your shirt, hoodie, and other garments.
The secret to a great-looking stitch effect transfer begins with using the correct stitch types to enhance the look of your design. As an embroidery design company, we have created over a million logos in our three decades of experience in this industry.
This experience allows us to create the perfect stitch effect logo for you.
Check our DTF Transfers out!
What is the minimum order quantity?
Our minimum order quantity is 100 transfers, although the prices drastically decrease as you order more. Many of our customers order a higher quantity and then use the spare ones as a backup for additional garments or products like gym bags, towels and more.
Can I order more than one logo to make up the 100 transfers?
The minimum order quantity is 100 pcs PER design, so if you want to order two designs, you need to make sure that they are a minimum of 100 pcs for each design, including design changes, colours, borders, base or size.
Can I amend it at any time?
Yes. At Embroidery Badge, we give you complete control over amendments up until the digital mockup approval to avoid surprises. We work hard to give you free mockups to ensure that all elements of your designs and colours are correct. If you go ahead with the mockup and then decide at production approval that you need something changed, this will be chargeable with a £35 sample fee.
Can I cancel at any time?
You can, without charge, at the digital mockup stage. Once you have approved this stage and paid the production charge, you cannot cancel the order, The order will be in production.
Can I add any artwork?
Virtually yes! But please provide a high-resolution image such as a jpeg or png file; if not, send us ai or pdf files.
Can I place repeat orders?
Once you place the order and we deliver the order, the system will store your order information. To order repeats, go to your account, open the order page and click place repeat order. It is as simple as that.
What size can I choose?
A sublistitch badge can go up to 300mm, and the minimum is 20 mm. Please be aware that lettering has to be 2 mm high to remain visible.
Can I get a sample of my badge before I place the final order?
In this particular product, we do not offer samples of your product as there is too much wastage of raw material.
What is Digital Mockup approval?
In the digital mockup approval step, we create a computer-generated mockup; the idea is to ensure that elements in the artwork are present, which will require your approval. Please ensure that each element of your bespoke badge is correct; if not, Request an amendment. Amendments at this stage are free, and the process will revert to an amended computer-generated mockup. Please be aware that each amendment can cause a delay. Once you approve, this will trigger the production
How can I contact you for help?
Use our LiveChat (open from 9 am-9 pm) Greenwich Mean Time. If we do not answer, please leave a message—or email sales@embroiderybadge.uk. Or call us on 0800 368 7414
Ready to Start?
We are trusted to deliver quality badges by over 10,000 companies worldwide.