Non–Woven Backing Badges
Nicky Woodward Testimonial
Nicky Woodward created Nicky's Craft Group after a personal matter affected her family. Nicky's Craft Group is funded by fundraising to create garments for babies whom were born 20 – 24 weeks old, as these can not be bought in the shops.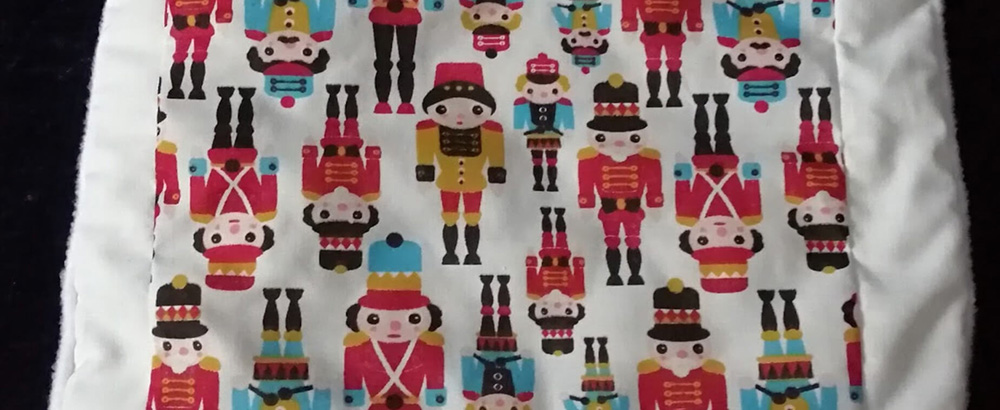 Nicky came to EmbroideryBadgeUK to supply her with embroidered badges as she come across our company "by an internet search to find companies to create a log for her blankets that are for babies born sleeping."
Nicky then advised she had contacted 3 different badge companies, 2 companies responded us being one of them. She said "Net Digitizing UK Ltd was the 2nd company I called after their response to my initial enquiry but they were the 1st company who's staff member understood how sensitive and important this design was going to be."
This was the artwork for the badge that was used to go on the corner of the blankets and other garments that were made. This was the first image we received for artwork against the finished product. Throughout the production process amendments are able to be made Nicky words were "We had to do a bit of redesigning throughout the process but the team were really helpful and supportive they made the process so much easier for us while we grieved for my Grandsons and the colour scheme we used was rainbow colours to represent both my grandsons and my daughter."
Upon receiving her badges Nicky expressed her delight with them by saying "We are very happy with the badges. They are fantastic. Thank you very much. I would more than rate them 5 out of 5." Also Nicky ended with a message saying." NetDigitizing UK Ltd have been both supportive and helpful all the way through from the first phone call to the delivery of these fantastic badges that we sew onto the Baby Blankets we donate to the bereavement rooms of the local hospitals in Brighton, Hastings & Eastbourne and Haywards Heath.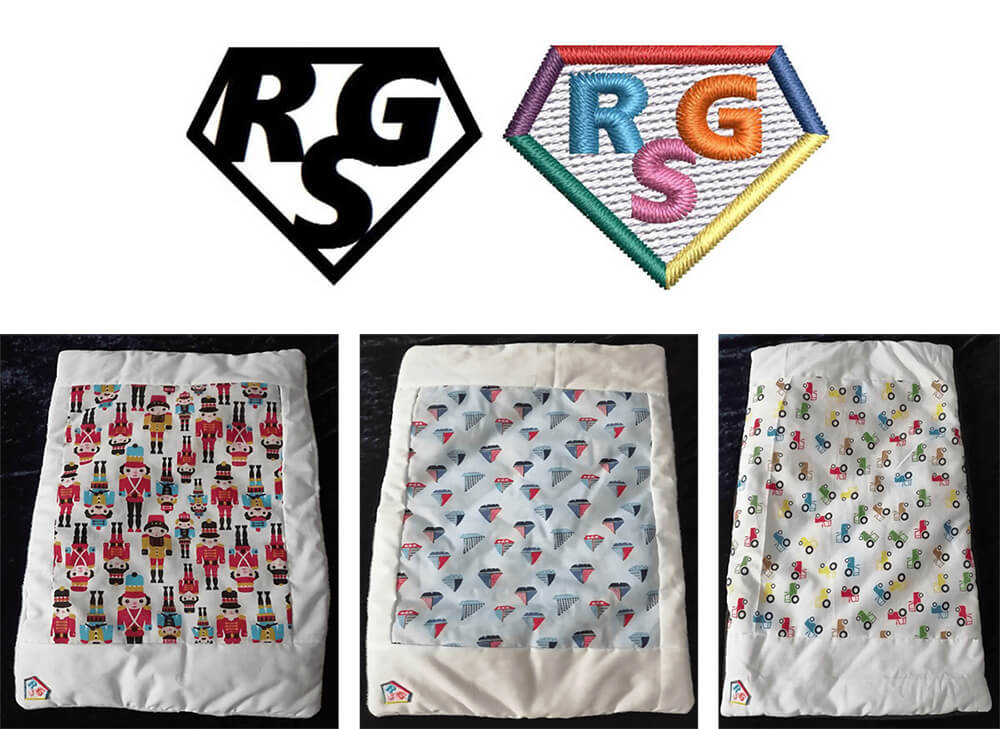 "We are very happy with the badges. They are fantastic. Thank you very much. I would more than rate them 5 out of 5."