Exploring Silicone Patch Backings: A Comprehensive Guide by EmbroideryBadge.uk
At EmbroideryBadge.uk, we understand the critical role backings play in silicone patches. Each backing type—Heat Seal, Peel Off Adhesive, Velcro Patch Both Side, Velcro Hook Side, and Velcro Loop Side—has unique applications and limitations. Whether it's a custom cap or uniform, we have the perfect backing for you!
Diving into the Precision of Heat Seal Backing
Heat Seal backing demands specialized techniques due to the silicone patches' distinct texture. Conventional heat press machines can compromise the badge's quality. Specialized heat presses, heating from the bottom, or using transfer tape and pressing the badge facing down can protect its texture. A thick silicone pad aids this process.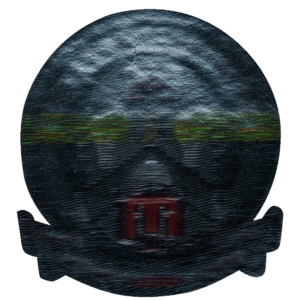 Unveiling the Convenience of Peel-Off Adhesive Backing
Peel-off adhesive backing caters to various temporary badge attachment needs, ideal for events and diverse garment choices. It offers an economical and convenient application, making it perfect for those seeking adaptability.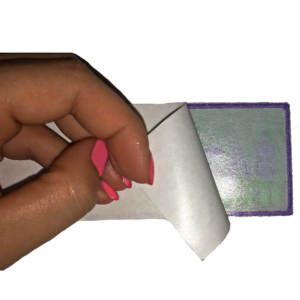 Examining the Versatility of Velcro Backings
Velcro backing comes in both hook and loop configurations, allowing for regular badge interchangeability. This flexibility makes it a preferred choice for military gear, police uniforms, and paintball equipment due to its user-centric nature. A velcro patch on a custom cap or jacket can make one item of clothing extremely versatile!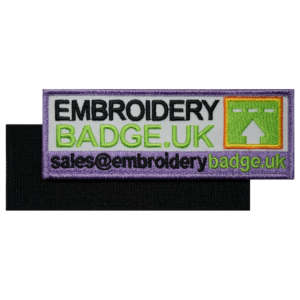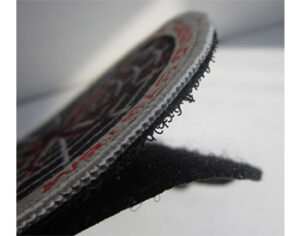 The Right Backing Choice for Your Silicone Badges
Choosing the appropriate backing is crucial for effective, visually appealing silicone badges. Whether you opt for Heat Seal's precision, Peel Off Adhesive's convenience, or the interchangeability of Velcro in various forms, EmbroideryBadge.uk is your trusted resource for informed backing selection.
Explore our comprehensive blog post for detailed insights on each silicone badge backing type and its applications. Additional Point: When designing silicone badges, consider the design's compatibility with the medium. Not all designs suit silicone badges, and we've compiled a comprehensive blog detailing exclusive design considerations. This information is essential to read if you're ordering silicone badges for the first time.