When crafting stunning badges, one element that significantly impacts the final product's aesthetic and durability is the border. Given borders' pivotal role, we at EmbroideryBadge UK, leveraging our three decades of expertise, wanted to shed some light on the topic. Having produced tens of millions of badges spanning an array of designs, we've encountered a myriad of border-related inquiries and issues. With this blog post, we aim to clarify the types of badge borders so that you can make an informed decision for your next custom badge order.
There are primarily three types of borders you can opt for when designing your badges:
Merrow (Overlocked) Borders
Embroidered Satin Stitch Borders
Laser-Cut Badges with No Borders

Merrow (Overlocked) Borders
Merrow borders, also known as overlocked borders, derive their name from Merrow, a US-based company renowned for manufacturing machines for creating these types of borders. These borders have been popular for decades with their characteristic thickness and are often the default choice for larger patches. A Merrow border stands out instantly.
Advantages of a Merrow Border:
Covers both sides of the fabric, offering a fuller look.
Suitable for larger patches due to their thickness.
Disadvantages of a Merrow border:
Not ideal for heat seal badges, as the overlocking is done after the heat seal application, leaving the backside of the border without glue.
The manual operation of overlock machines leads to an overlap point, creating a noticeable bump on the border.
Not suitable for small badges due to the border's thickness.
Not compatible with complex shapes.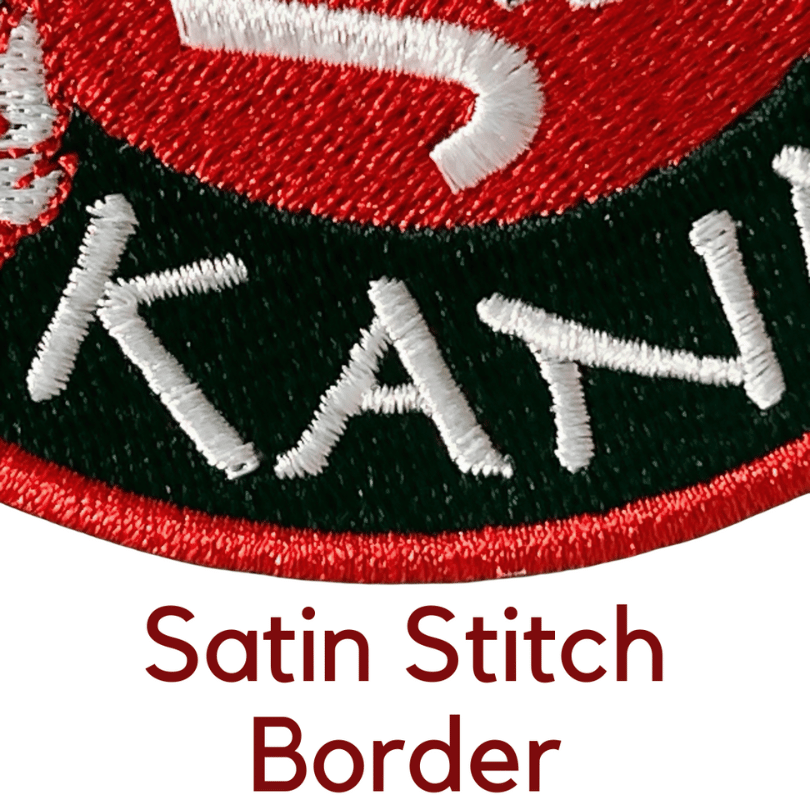 Embroidered Satin Stitch Borders
Embroidered satin stitch borders offer a rich, smooth, and premium look. They are not as thick as Merrow borders, giving them a sleek, refined aesthetic.
Advantages of a satin border:
No noticeable bumps like Merrow borders.
Ideal for heat seal badges, as the glue extends right up to the edge.
Suitable for complex shapes, provided there is enough space for a 1.5mm border.
Gives badges a premium, fully embroidered finish.
Disadvantages of a satin border:
The border may appear different from the backside of the badge.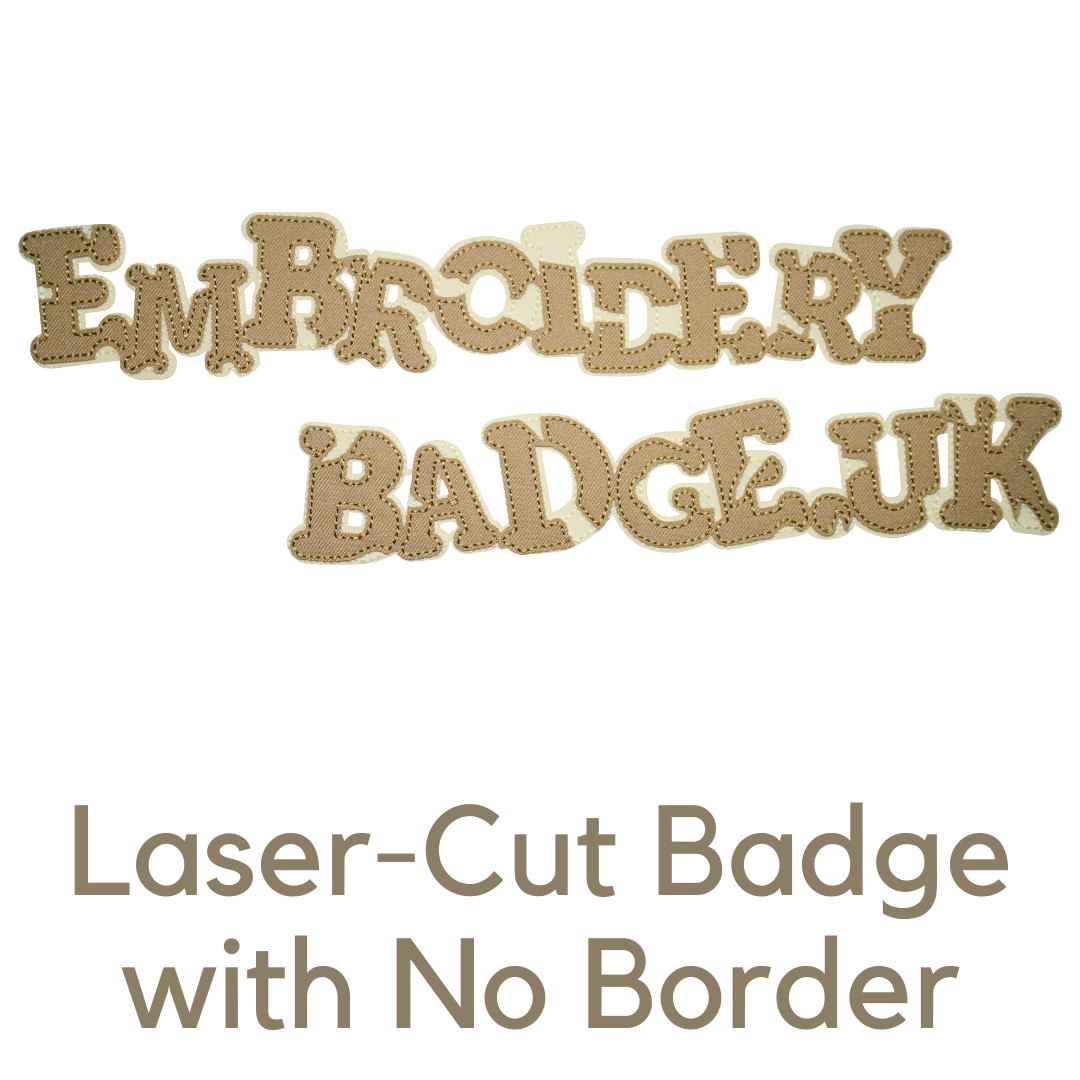 Laser-Cut Badges with No Borders
In some cases, badges are laser-cut without a border. This style is particularly effective for text badges or layered designs.
Advantages of a laser cut border:
Mainly suited for appliqué badges, as this is often the only viable option.
Disadvantages of a laser cut border:
Woven badges with thin outer edges are not recommended, as they can cause slight distortion. It's always preferable to have a border in such cases.
In conclusion, the type of badge border you choose can significantly influence your badge's overall look and feel. At EmbroideryBadge UK, we are committed to helping you make the best choice based on your specific needs and design. With our extensive experience and dedication to quality, we strive to ensure that your badges meet and exceed your expectations.