Military Patches, Rank Sliders, and Air Cadet Keyrings: The Insignia that Narrates a Tale
The Significance of Insignia in Uniformed Services and Military Patches
Each badge, patch, or insignia narrates a unique story in the sphere of uniformed services. These are not merely ornamental accessories; they symbolize honour and achievement. Military patches, rank sliders, and air cadets keyrings embody this pride, courage, and dedication, signifying the bearer's affiliation, rank, and accomplishments.
For numerous years, EmbroideryBadge UK has crafted these symbols of pride with unwavering precision and a resolute commitment to quality. Having produced over a million military patches, our mastery lies in delivering products that uphold the highest standards of accuracy and longevity.
Military Patches: Symbols of Tenacity
Our military patches are fine-tuned to perfection, each painstakingly stitched to encapsulate the essence of the design. They are not only visually appealing but are also designed to withstand the rigours of time.
One feature that distinguishes our military badges is our method of incorporating Velcro. Contrary to common practices of adhering Velcro, at EmbroideryBadge UK, we stitch Velcro onto the back of our patches. This grants the patches a sleek and refined appearance and ensures that the Velcro remains secure despite repeated use. This minor distinction underlines our dedication to durability and quality.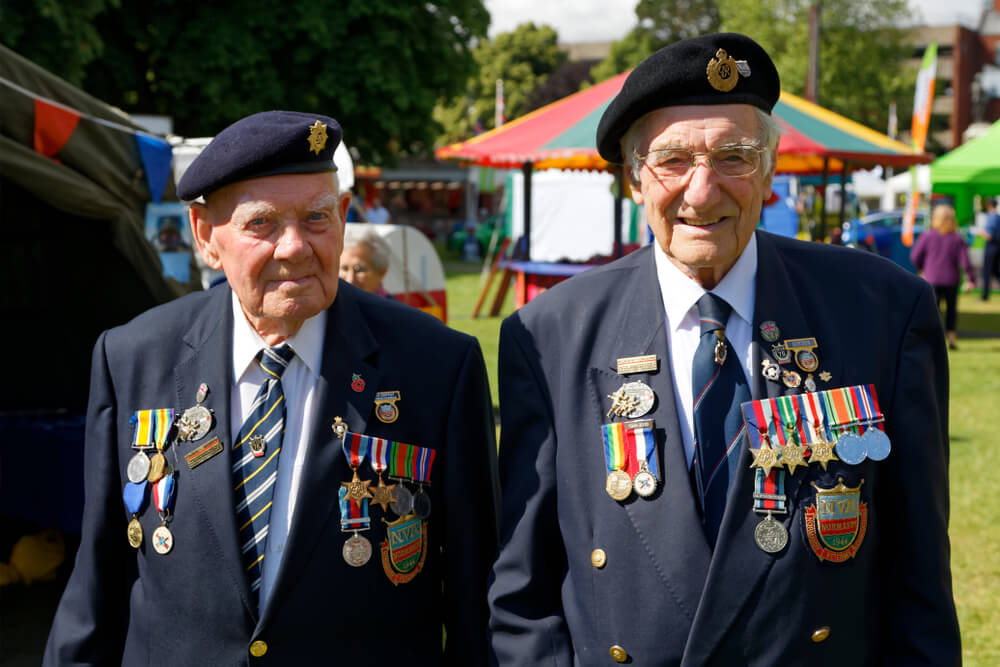 Air Cadets Uniform UK"
"Quality Embroidered Badges UK"
"Military Badges and Patches UK"
"Ethical Manufacturing UK"
"Personalised Military Badges"
"Professional Embroidery Services UK"
military badges military patches
air cadets" width="778″ height="519″>
Rank Sliders: Symbols of Distinction
Rank sliders are more than mere accessories on a uniform. They are symbols of distinction, signifying one's rank and position. We at EmbroideryBadge UK, comprehend the weight these insignias carry and meticulously craft them to represent the rank they stand for accurately. Each slider is designed to maintain its appearance even with regular use, thanks to the superior quality materials used. Our military badges are our pride.
Air Cadet Keyrings: Tokens of Pride
Air Cadet keyrings are more than merely functional items. They are tokens of pride, bearing the emblem of the Air Cadets. Ownership of one is a mark of affiliation with this esteemed institution. At EmbroideryBadge UK, we create keyrings that flawlessly embody the spirit of the Air Cadets. The careful embroidery and high-quality materials used ensure these keyrings are both visually pleasing and durable. This Air Cadets example is an embroidered keyring: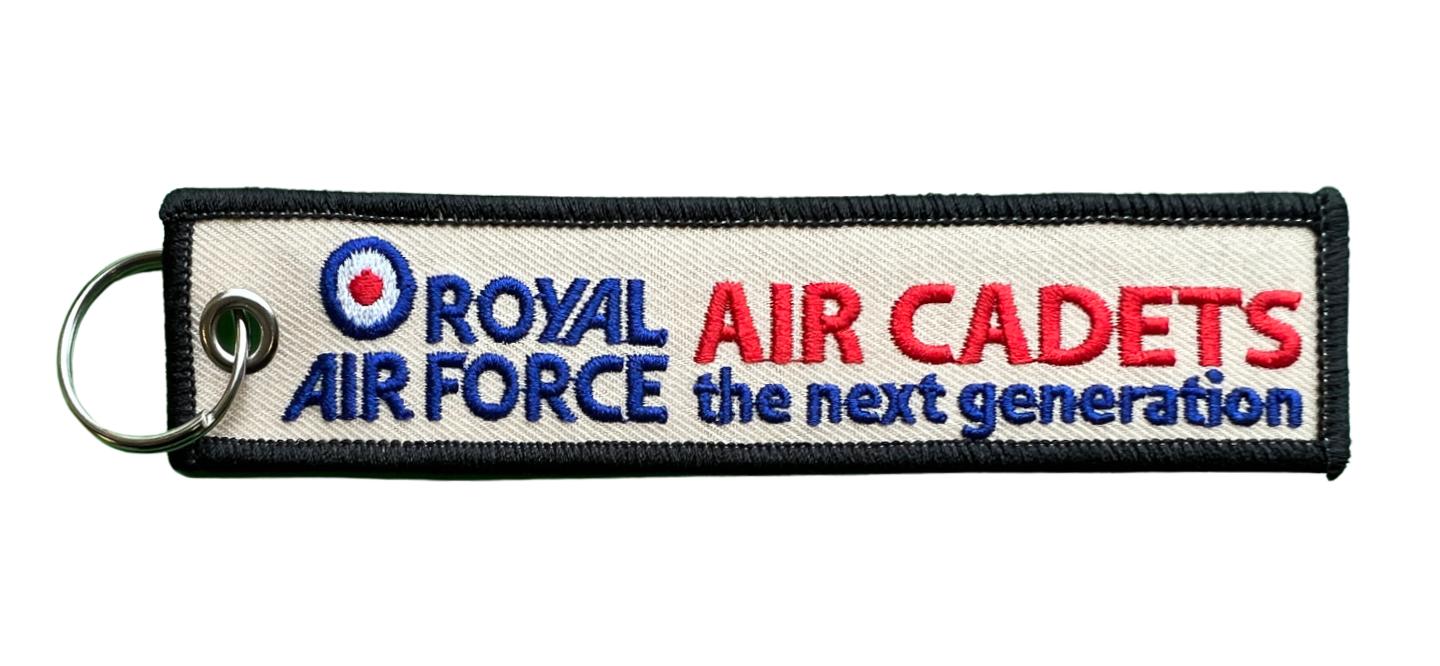 Embroidered keyrings
embroidered keychains
Custom Badge Design UK"
"Military Uniform Accessories UK"
"Quality Customer Service UK"
"UK Military Badges and Insignia"
"Custom Air Cadet Keyrings"
"Ethically Made Badges UK"
"UK Badge Manufacturing Company".
" width="694″ height="321″>
The Strength of Long-standing Partnerships: Crafted with Care, Not Made in China
In an era where businesses often delegate their production to external entities without maintaining direct oversight, EmbroideryBadge UK takes a unique approach. Our patches, rank sliders, and keyrings are not made in China, but instead, are intricately crafted in Thailand under our vigilant supervision and stringent quality controls.
Our unit in Thailand isn't just an offshore manufacturing facility; it's a testament to our commitment to quality, ethical manufacturing, and enduring relationships. Over the years, this partnership has enabled us to foster a mutual understanding and collaborative synergy that is reflected in every product we create.
Our Thai manufacturing facility has successfully obtained all certifications for ethical manufacturing, reinforcing our dedication to producing high-quality products while adhering to practices that respect the rights and well-being of our workforce. We staunchly believe in fair trade and ethical practices, and we're proud to state that our products mirror these principles.
In essence, while our products may not be crafted on home soil, they are the product of our deep-rooted commitment to quality, rigorous control, and respect for ethical manufacturing standards. Our enduring production partnership in Thailand is a critical aspect of this commitment.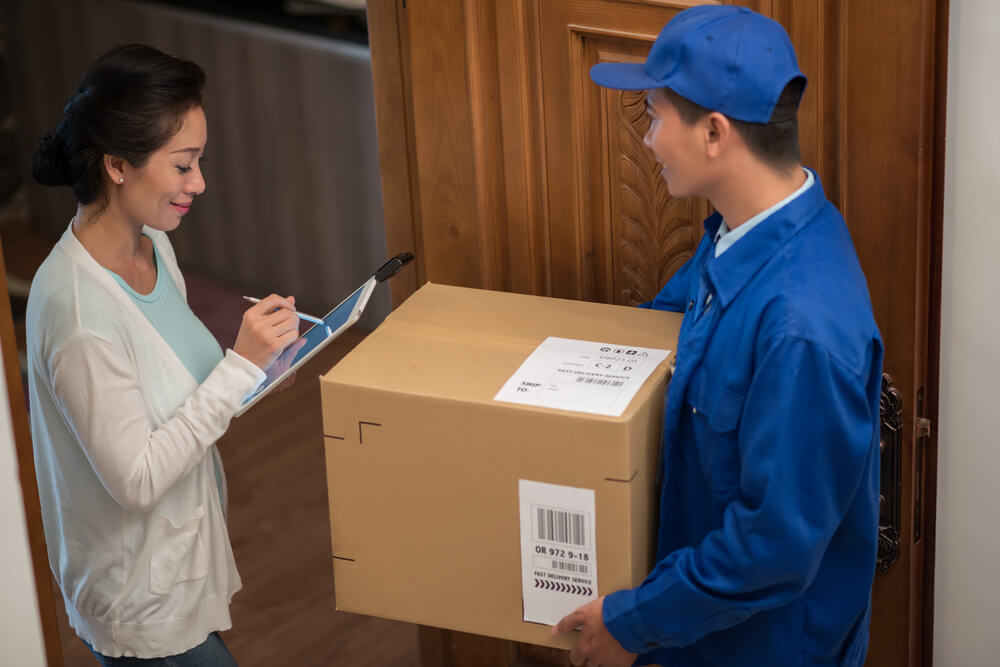 military patches
military badges air cadets
Embroidered Rank Sliders UK"
"EmbroideryBadge UK Reviews"
"UK Military Insignia"
"British Army Badges"" width="672″ height="448″>
Exceptional Customer Experience at EmbroideryBadge UK
Our mission extends beyond creating top-notch insignia; it encompasses delivering a phenomenal customer experience. We are committed to ensuring a seamless, transparent, and fulfilling journey for our customers, right from the inception of your badge to its delivery.
Unparalleled Customer Support
Our experienced customer support team is always at your service, ready to answer queries, provide information, or address concerns. We don't just deliver a product; we provide an experience that stands as remarkable as the badges we create.
A Two-Stage Online Approval System
We realize how crucial it is to perfect your insignia. That's why we've instituted a two-stage online approval system. You have the chance to approve the design and the final product before we ship it out. This way, you become a part of the crafting process, and we ensure that the final product aligns with your expectations. Once you're happy with your military badges, we proceed with production.
Physical Samples for Complete Satisfaction
To guarantee your complete satisfaction, we offer the provision of providing physical samples. This allows you to physically assess your design before the full production begins. This step further ensures that the end product is precisely what you envisioned.
Timely Production and Delivery
We value time as much as you do. We promise one of the best production timelines in the industry. For embroidered badges, we commit to a production timeline of 7-10 days. For woven patches, it extends to 15-21 days. Larger quantities may take slightly longer due to our thorough process of dyeing the thread for the entire production to ensure uniform colour across the entire batch. This meticulous process guarantees consistency and quality across all badges.
A Legacy of a Million Badges and Counting
Over the years, we have crafted over a million military badges, sliders, and keyrings for our customers. Each piece stands as a testament to our commitment to quality, precision, and customer satisfaction. We take pride in having been a part of the journeys of numerous individuals and institutions, and we eagerly look forward to continuing this legacy.
EmbroideryBadge UK is more than a badge manufacturing company. We are designers, craftsmen, and most importantly, partners in your journey. We are here to create badges, sliders, and keyrings that you can wear with pride and honour, knowing that they have been crafted with care, precision, and a dedication to excellence. With us, each badge is not just a product; it is a symbol of pride, honour, and dedication, created with nothing less than the best.