Football crests and badges are possibly the most well-known example of football badges being used worldwide. Every team has one, from the Premier League down to grassroots level. But why? A crest is a proud symbol of togetherness and unity and shows that all the players are working towards the same goal.
A crest can reflect the overall success of your club. For example, many teams add stars to their designs when they win a major. As it's such a proud emblem, it must be designed well. The last thing a team wants is to be represented by a poorly designed crest.
Not only does it look poor and disrespect their history, but it could also lead to people thinking that they're a poor standard, on and off the field. So, for this post, we've handpicked eight of the best football badges in the world of football – there are plenty out there, so whittling it down to just these selections was a true struggle. Most football clubs wear Woven badges as they deliver more detail and intricacy than Embroidered ones. Let's take a look at some of our favourite football team badges.
We'll cover the following:
Sampdoria – Serie A – Italy
Boca Juniors – Argentine Primera División – Argentina
Inter Milan – Serie A – Italy
Roma – Serie A – Italy
Liverpool – Premier League – England
Real Madrid – Liga BBVA – Spain
Guangzhou Evergrande – Chinese Super League – China
Ajax – Eredivisie – The Netherlands
Sampdoria – Serie A – Italy Football Badge
One of the most attention-grabbing and striking crests in world football belongs to Sampdoria. In Genoa, the club's badge depicts a sailor smoking a pipe. It is a tip of the hat to being the largest port city in Italy – we love it when football badges have a story behind them rather than meaningless designs.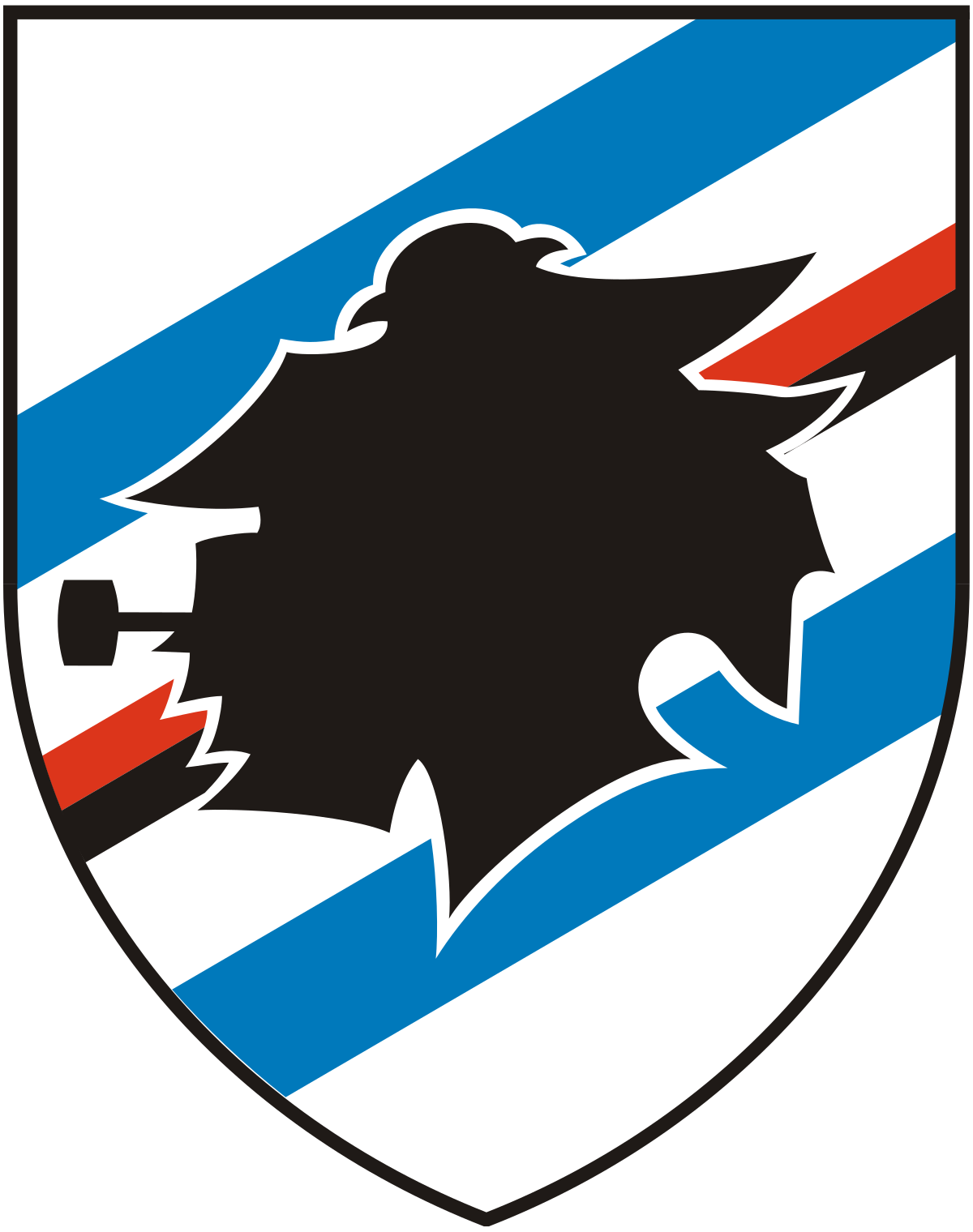 And it doesn't stop there. The sailor in the badge is named "Boccacia" which is the dialect name for the city's patron saint, John the Baptist. Both elements of the crest have a rich history throughout the city, which shows that they're proud to represent their local roots with their club. The fact the city is proud of showing off its heritage is an added motivation tool for the players wearing it on their kits.
Boca Juniors – Argentine Primera División – Argentina Football Badge
As mentioned earlier, some clubs like to add stars to their badges each time they win a major trophy. Boca Juniors is a club that takes this styling to the extreme. Every time they win the league, a new star gets added to their badge.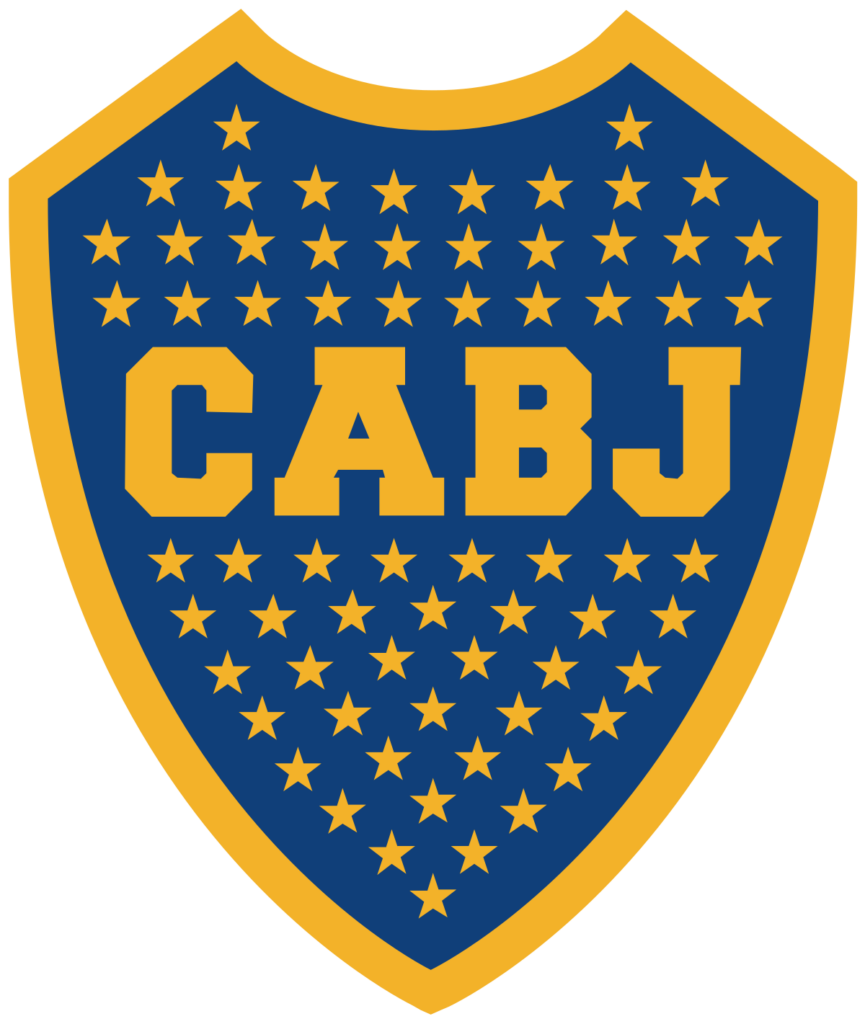 As you can see, they've won the league more than a few times! And the Boca's only started this tradition in the 70s; think how big their badge would have to be if they included them all? These types of football team badges are amazing.
Another reason we love this badge is because of its simplicity. A bold crest with their club initials in the centre surrounded by stars is a statement of intent. It shows the opposition exactly what they will have to get past if they're in with a chance of coming away from the fixture with any points.
Inter Milan – Serie A – Italy Football Badge
We couldn't have a post about football teams without including one of the Milan giants, could we? We've opted for the impressive badge of Inter Milan. The striking, timeless and simplistic design makes this badge so special. A new and improved football club badge!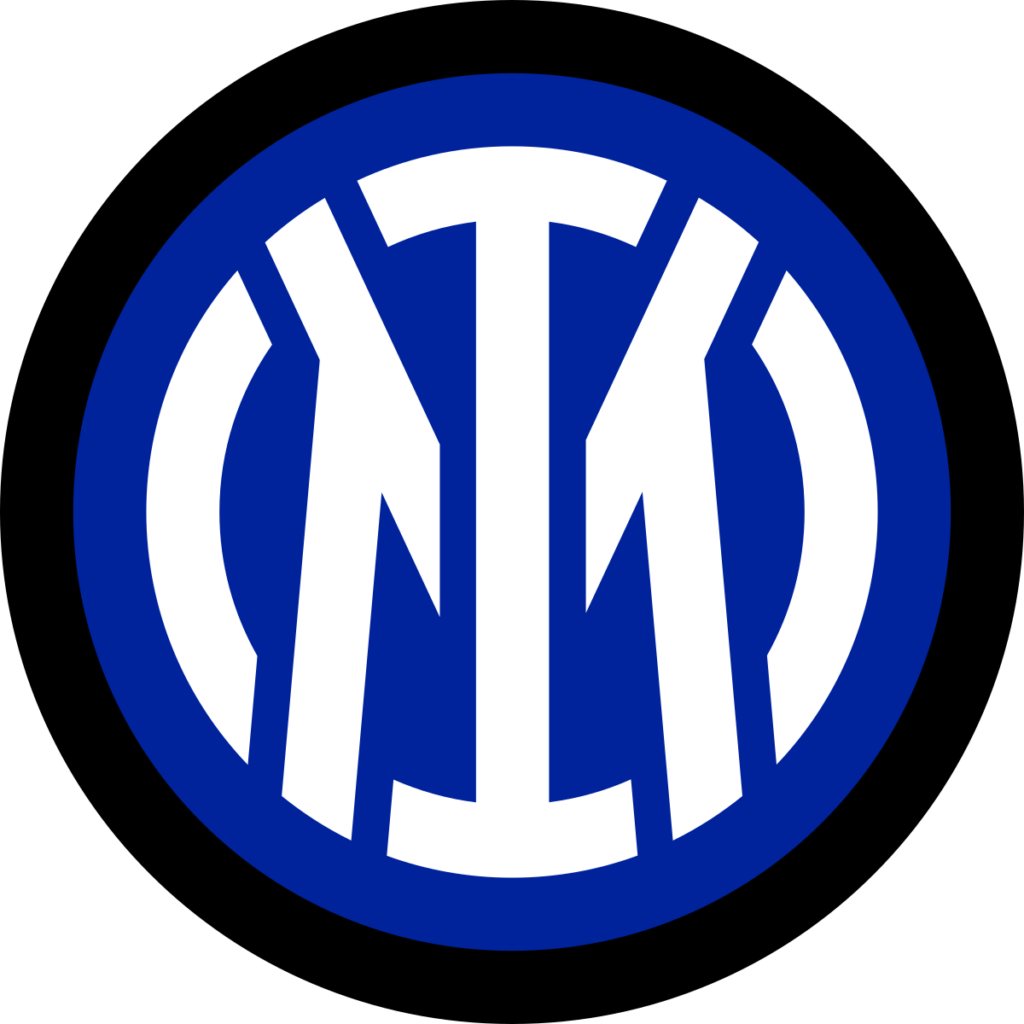 If you're a three-time European Champion, you need a classic crest representing that. And this encapsulates everything that Inter Milan is about. A historical background, iconic stadium and some amazing kit designs down the years couldn't be let down by a poorly designed crest – certainly not in Milan, the fashion capital of Europe.
Inside the layered circles sit the letters IMCF. They're intricately woven, which connotes the club's team-like ethic in everything they do. A great badge all around. Certainly an evergreen football team badge!
Roma – Serie A – Italy Football Badge
Unsurprisingly, the Italian teams are dominating a post about the best design ideas. And here's another one. A.S. Roma's crest is one of the most iconic in world football – and it's easy to see why. From the strong shield shape to the font, it's perfectly designed. The only fault we can find is that the wolf doesn't look mean enough, and we're being ultra-picky there. This football badge is a vibrant example.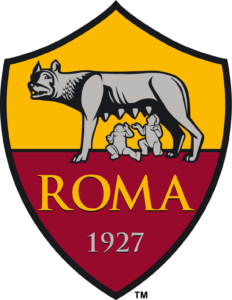 The badge tells a story of animals depicting Romulus, the creator of the city and Remus, who didn't. Again, the backstory is a proud nod to the beautiful capital city of Italy. Rome wasn't built in a day, nor was the solid foundation of one of the most admired clubs in world football.
Liverpool – Premier League – England Football Badge
There are lots to like about the Liverpool crest – the Shankly Gates, two liver birds, the famous "You'll Never Walk Alone" slogan and the club's full name. As you can see, a lot is happening, but it all works together well. It teeters on the verge of overdone, but we feel it's done just right.
The finished article is memorable because of all the iconic elements of the badge. Everyone knows that Liverpudlians are proud of their home city, and that's depicted in Liverpool's crest with its many real-life elements. There's certainly no mistaking who this badge belongs to.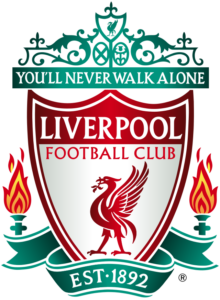 The final touches are the two flames on either side. On the surface, you'd link these with fire and passion, but they also have an understated meaning. They're a classy tribute to the Hillsborough disaster of 1989 – a masterclass on how to mark important occasions through design. A football badge worth noting.
Real Madrid – Liga BBVA – Spain Football Badge
It's only right that European giants Real Madrid feature a crown on top of their crest. After all, "real" does directly translate to "royal." As one of football's biggest and most successful clubs, the whole club has a royal feel – not just the easy-on-the-eye crest.
There's no denying that it's one of the best football badges in the world. It's simplistic and classy, a theme that runs right through the club's heart. The Los Blancos are well-known for playing an attractive style of football, which, if you looked at the badge alone, you wouldn't be expecting a lower-level hoof ball team, would you?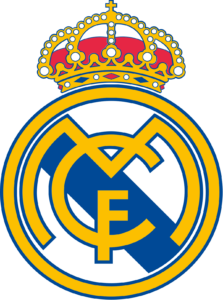 It commands respect. And so does their heritage. More football team badges should follow suit.
Guangzhou Evergrande – Chinese Super League – China Badge
You might look at this choice of club as one from the left field. However, their crest is arguably one of the most powerful in football today. A roaring lion, flames and a football – need they say more about their approach on the pitch? Another gorgeous football badge.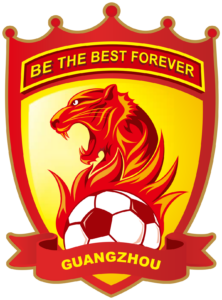 "Be the best forever" is displayed across the top of the badge. Which, as a statement itself, is bold. But we like it. If you're not in the game to try and achieve to be at the top for the longest time possible, then you're in the wrong game. Although the Chinese Super League isn't the highest standard, we admire Guangzhou Evergrande's bullish design and message. Another one of the classic football team badges!
Ajax – Eredivisie – The Netherlands Badge
No best football badge list would be complete without including Ajax. It features an abstract drawing of the Greek warrior "Ajax" on the crest – if that doesn't set the tone for how the team approach training and games, we don't know what does. Nothing makes more of a statement than portraying a warrior on your crest; each match is a war, not just a game. A near-perfect football badge.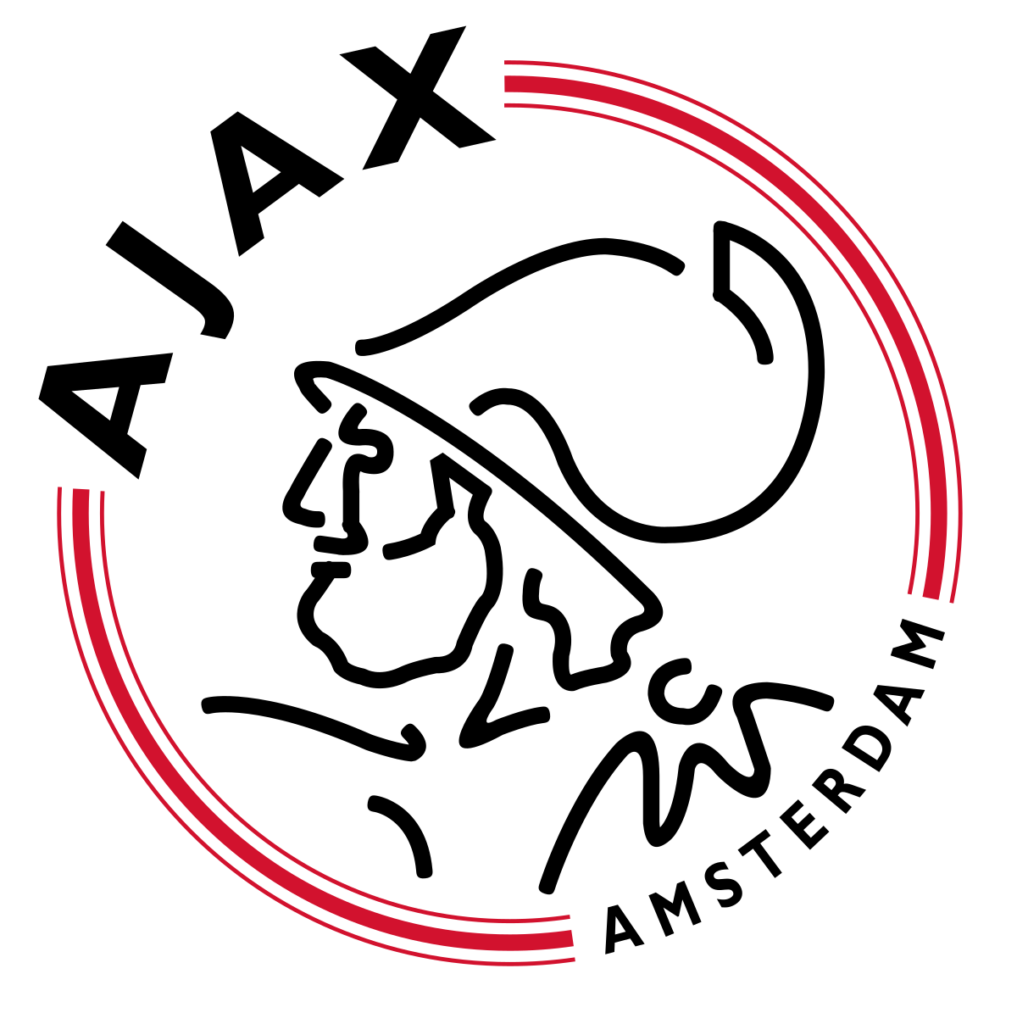 It's one of the many instantly recognisable badges around the world today. And the fact they use a drawing shows the variety of football clubs worldwide can use on their badges. And that's not just the professional clubs with this option at their fingertips – so do you!
Choose the Right Badge Type For Your Sports Team
Crests and badges are a way to show off your team's proud history, so you want it to be perfect, don't you? Well, you need to ensure that you produce them with the right material to be up to scratch. After all, you don't want your team to be taken less seriously because you couldn't design your crest properly.
Luckily, we've created a free guide to help you decide the right football team badges for you and your team. Download your copy today.